Okay, so I'm not much about DIY articles or tutorials, but I have to share our little weekend project with you...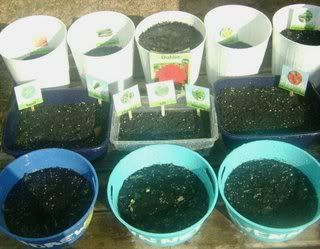 Ta-Da!
Over the past 2 weekends the monsters & I have been able to set up some flower pots in addition to a yummy fruit & veggie garden made up of strawberries, cucumbers, squash, zucchini, banana peppers. We're also growing some fresh herbs like dill, parsley, basil, oregano, & cilantro.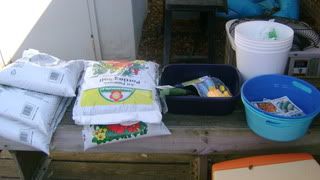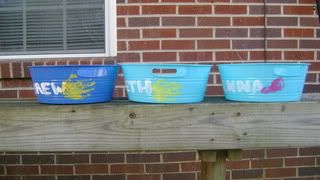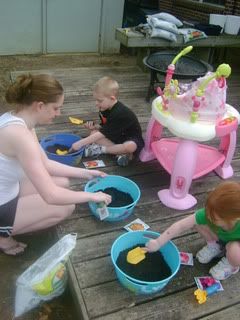 Oh, & everything was put together for less than $40. Just makes everything look that much better, huh?

If your not already familiar with Dollar Tree, you're really missing out. Their spring selection this year is AMAZING. All buckets/planters are $1, seeds are 4/$1, tools are $1ea, & yes, even potting soil is just $1/8lb bag. Definitely one of the best bets around.

For fun I was doing some price comparison at WalMart/Target & found the cheapest bag of potting soil mix to be $4/5lb bag. We used almost 7 bags total on the garden. Pots/plant containers roughly the same size as we used range from $3-7 each. I will say seeds are 5/$1 at WalMart BUT I've found that you have a bigger produce variety at Dollar Tree as WalMart carries a wider variety of flowers. So that one really depends on what you're looking for more of.

As for quick & easy plant markers, I helped the kids design some online (scrapblog.com is great for a quick & easy project!), printed, ran them through a laminated, & taped on some Popsicle sticks. They might not seem very durable, but they managed to survive two summers & a winter in our garden out in Wyoming, complete with 60+mph winds & blizzards. =)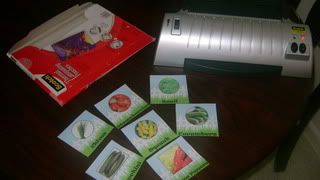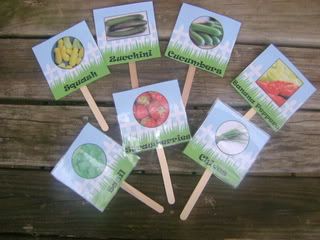 All in all, everything seems to be working great! Quality & quantity weren't lessened at all, even though price was. Just one week after planting we already have some sprouts.
Drew's Cosmos...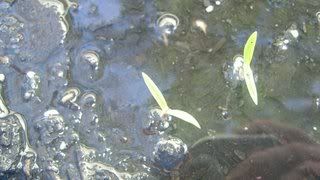 ...Lyn's Morning Glory...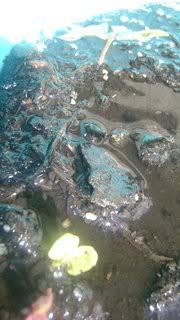 ...& what the older kids lovingly refer to as 'Baby Basils'. lol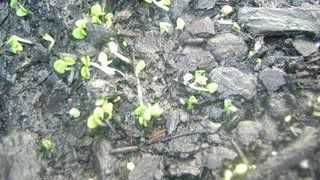 That said, good luck to the rest of the gardeners out there! Hopefully I've helped some of you so that you can make the most out of your gardens this year for the least amount. As it's one of the monsters' favorite hobbies, be prepared for more updates on our little Victory Garden throughout the spring & summer!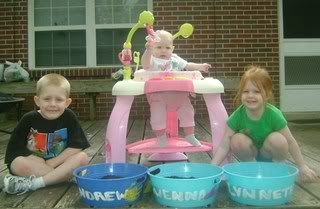 Happy Monday everyone!