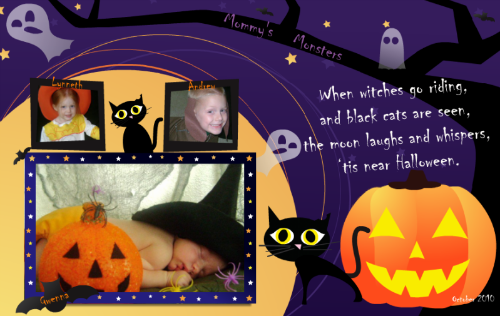 My baby is 19 days old today! Gwen's mixed in so perfectly with our daily chaos that it seems shes been here so much longer than that. We've had a few minor bumps in the road...around 1wk we found blisters in the back of her throat, which turned out to be an e.Coli infection. Luckily another week on antibiotics did the trick though & this past week has actually been the first since we've been in Georgia that no one in our house has had a doctor's appointment. Yay for minor accomplishments!

Speaking of accomplishments, Lyn is now potty trained! We've been accident free for the past month, including nap time. Night is still about 50/50, but I'm not going to complain. She's also developed into quite the little mommy & helps around the house with her little sister. It's really cute to watch those two together.

Monster man also has been an official preschooler for almost a month now. He started full time right before Gwenna was born & loves it. Andrew has also been the best big brother I can think of. God help the poor soul who tries to miss with either of the girls in high school! lol

We also added a new addition to our house today...a 3mo old mini schnauzer named Remy. =) Needless to say, the kids have fallen in love &, I'll admit, looking at that little face it's kinda of hard not to.

Speaking of additions, I've restocked my soap supply & will be getting a listing up in the shops for various custom soaps! More info on our Facebook page about that if anyone is curious.

And now, what everyone has really been waiting for...pictures. Here's a bunch of my monsters from this week...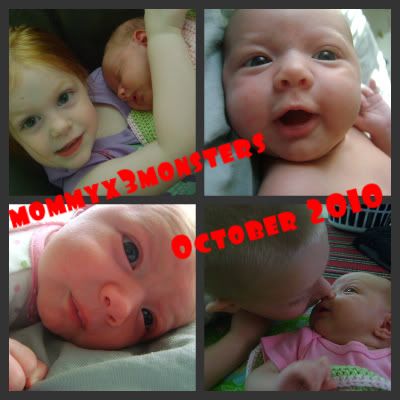 Not the most flattering, but the first postpartum picture since Gwenna's arrival. Taken right after my shower this morning, so at least I'm clean. lol =)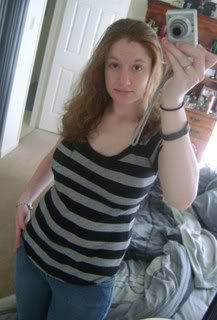 & our little pup, Remy.