I really can't believe Halloween is Sunday. Even more insane is that little man will be 5 this Monday!

Speaking of, Drew has his first school party this afternoon & we're carving pumpkins tonight. =) Tomorrow the whole family is going to to a local orchard & enjoying their pumpkin patch, petting zoo, & maybe a hayride during the day & then trunk or treating tomorrow night on base. Is it just here or is everyone doing trick or treating Saturday (30th) rather than Sunday (31st)? Here it's to the point where the city declared trick or treating for Saturday night. Weird. As mentioned above, we have a birthday boy on Monday & will just be doing dinner/cake at home since we had his party in FL last weekend. I forgot how nice it was to actually be able to celebrate birthdays & holidays with family!



In shop news, a clearance section has been opened up. Take advantage of the awesome markdowns while they're still there!

Also, time for our weekly muffin update. =) Lyn & I decided to make Cranberry muffins this week using an ultra simple recipe that can actually be modified for any type of fresh berry!

Take 1c fresh cranberries (chopped) & mix well with 1/4c sugar.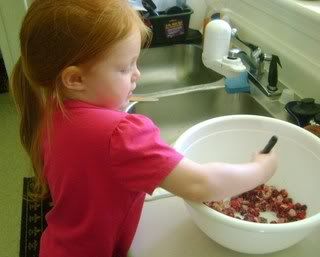 Next mix 1.5c milk, 3tbsp melted butter, & 1 egg in a bowl. Gradually add an additional 1/4c sugar, 2c flour, 4tsp baking soda, & 3/4tsp salt. Stir well until completely mixed.

Add in berry/sugar mixture & lightly whisk.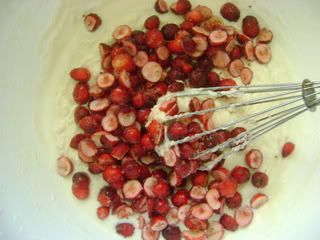 She had to have the final stir to make sure the muffins were going to be 'just right'.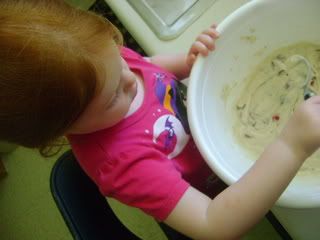 Finally pour into a lightly greased muffin pan & bake at 425* for 25min.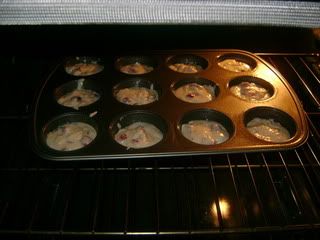 & there you go, berry muffins fresh from the oven. Yum!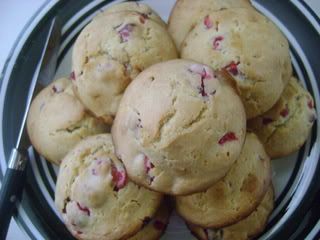 As great as they taste, my only adjustment would be possibly using this recipe to make a loaf rather than a muffin. Other than that, it's a tasty & easy recipe that can be well accomplished during naptime. =)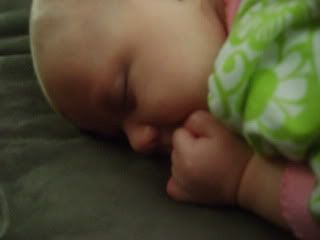 Speaking of, little miss Gwenna had her 1 month well baby check yesterday & is weighing in at 10lbs, 3oz & 21in! Definitely mommy's little chunklette. <3